TIRESOUL SL was constituted on June 2021 in Aia (Gipuzkoa) by two partners who saw in the combination of

recycling

and

technology

a great business opportunity in favor of the

environment

and the

sustainability of our planet

.
The idea consisted in recycling the tyres through a new innovative recycling process. Thanks to this process we can extract the tyre tread from the tyre in an accurate way, obtaining a 100% metal-free tyre rubber sheet, ready to be supplied to the sustainable fashion industry.

These recycled rubber sheets are mainly used to manufacture recycled soles for the footwear industry. Furthermore, TIRESOUL gives the opportunity to adapt the thickness between 2 and 10mm, so that not only is possible to manufacture any kind of footwear, sandals, boots, sneakers, etc, but also belts, bags and other fashion accessories.
The recycling method of TIRESOUL uses no thermal, chemical or shredding processes and rescues the tyre material in a clean way conserving all the optimum technical features of the original tyre. The obtained "outsole" maintains all the excellent properties of the tyre such as resistance, grip or durability, being 100% recycled material.
Besides, the energy consumption of the process is considerably smaller with regard to the manufacturing of conventional not recycled rubbers, diminishing the CO2 impact in the atmosphere.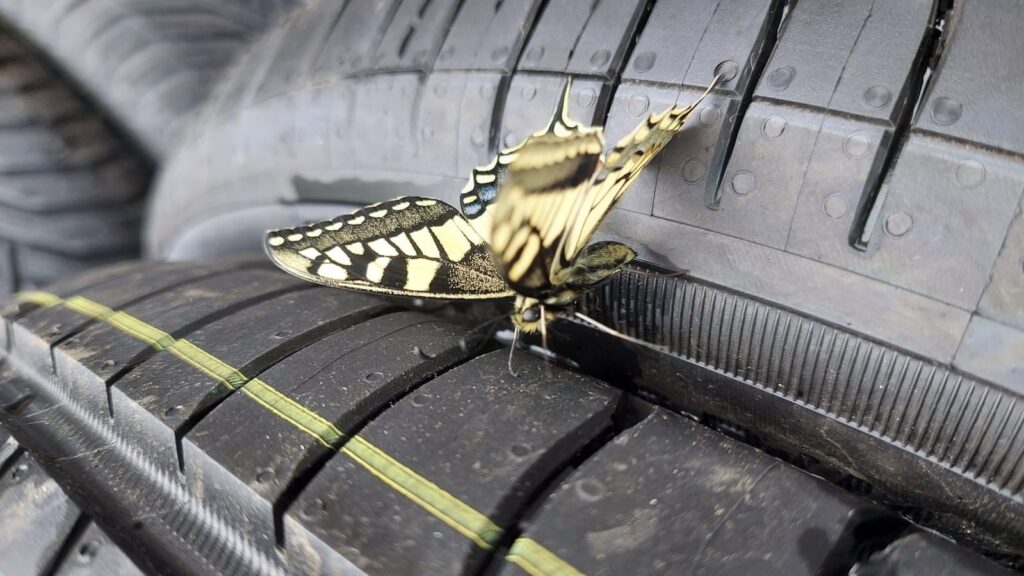 In conclusion, TIRESOUL offers shoe manufacturers and excellent alternative for their footwear, the reused tyre; a material that is 100% recycled, sustainable, vegan and that conserves the superior features of the car tyre of origin.
TIRESOUL is committed to the reutilization of materials and circular economy applied to the fashion sector. It believes that a sustainable growth is possible and aims to contribute with the utilization of technology and innovation to achieve this goal.