Each year nearly 1.000 million tyres are thrown away. Part of it is recycled, but a large number is lost along the way due to the negligence of the users and, above all, the breach of the regulations. We thought we could provide an ingenious solution to this problem and thus tiresoul was born. Our goal was clear, to make this material available to the footwear industry and promote green fashion.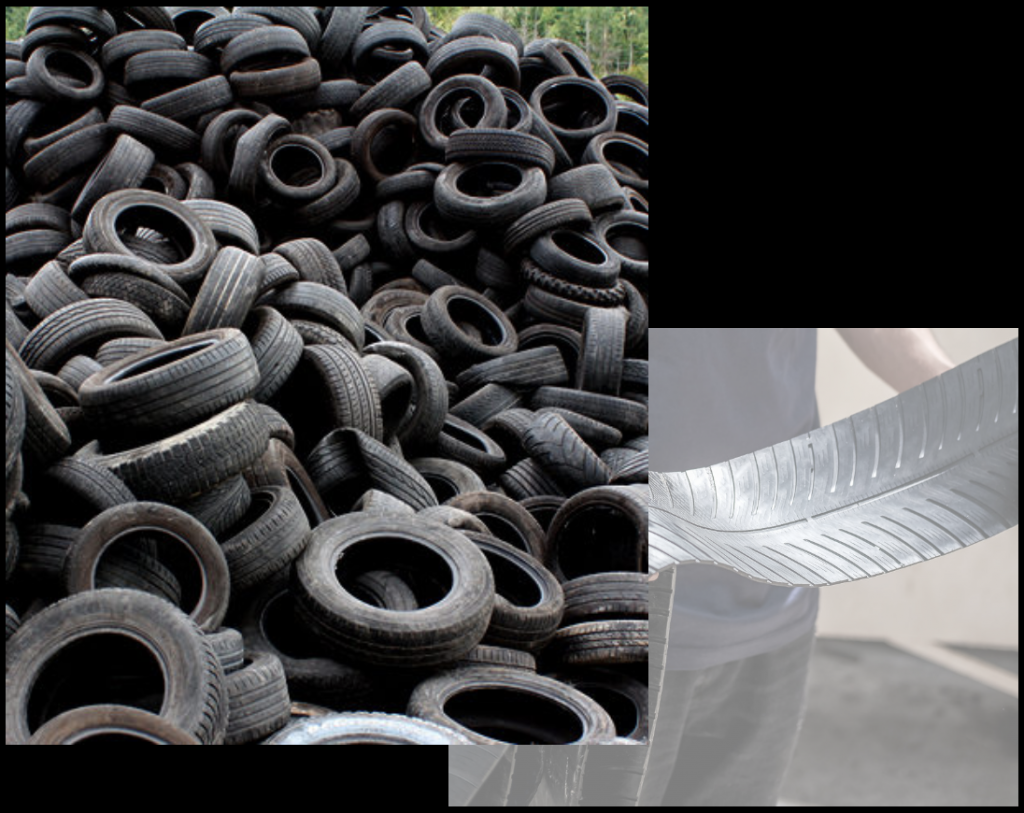 Our engineers developed a technology with which we recycle the tyres in an
innovative

way, without using chemical, thermal or shredding processes. The process consists on the extraction of the tyre treads, authentic tyre rubber sheets that we palletize to supply the footwear industry. The tyre material is mainly used to make the outsole of the shoes.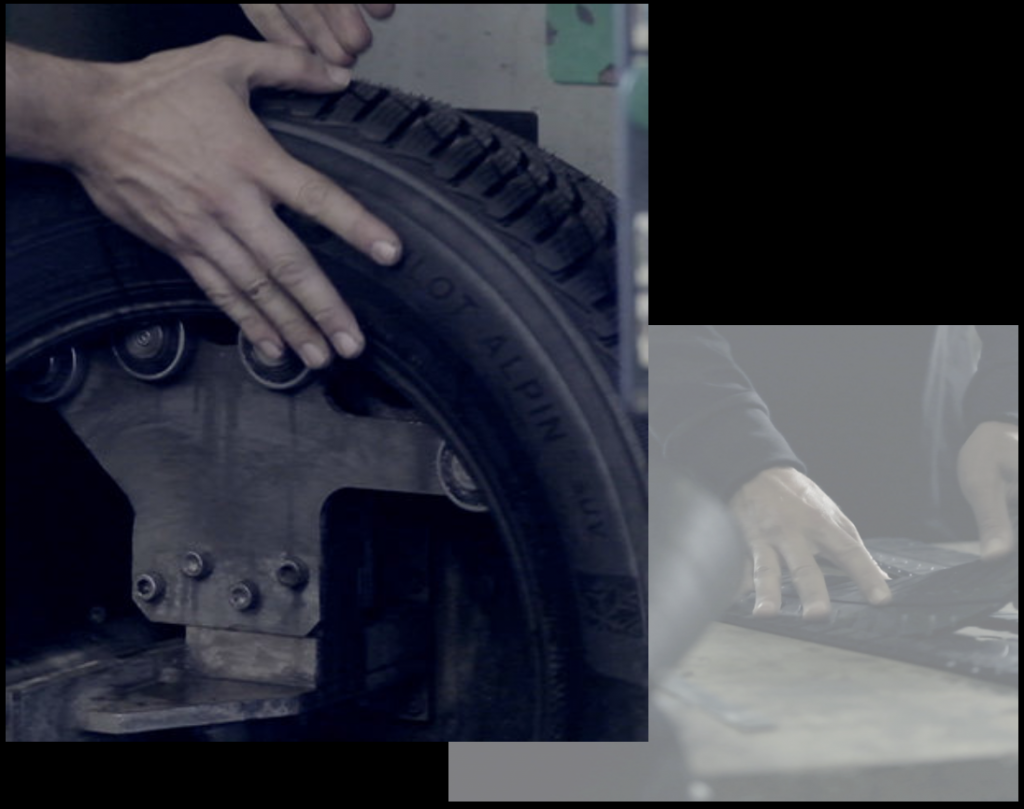 Six soles are extracted from each tyre to make three pairs of shoes, giving a second life to a tyre that was otherwise considered unusable. Furthermore, the shoes acquire the excellent properties of grip and resistance characteristics of the tyres.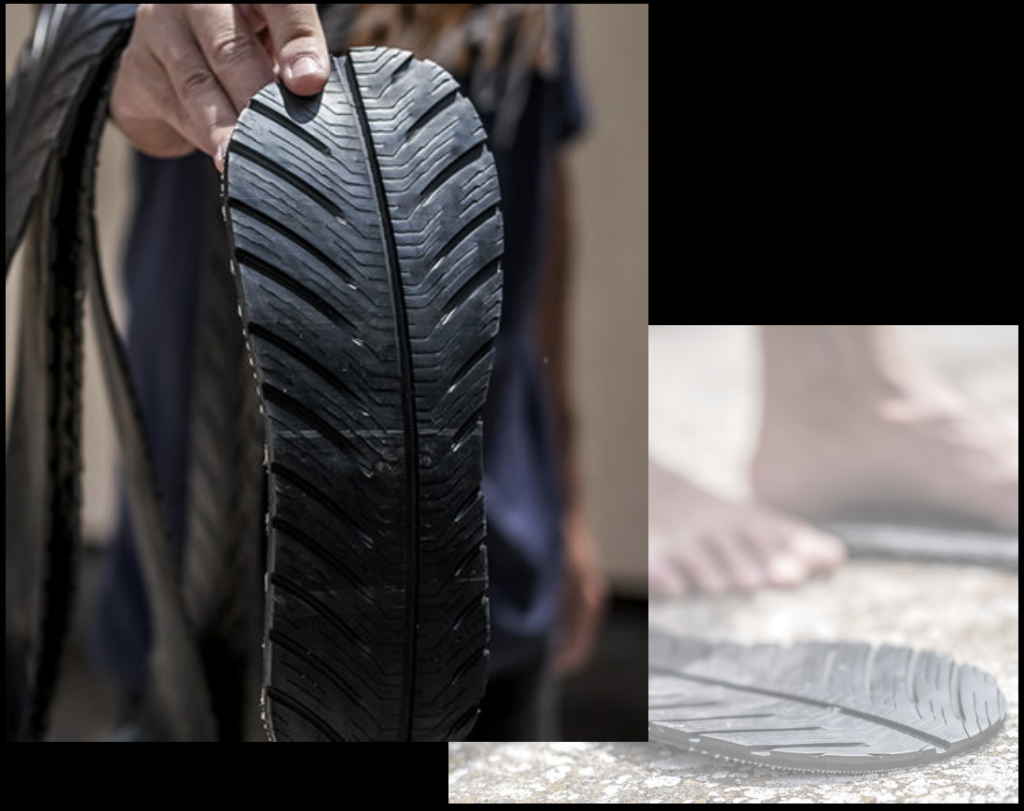 Most of the material we supply comes from the so-called rejected tyres. While we can also work with used tyres, they do not allow us the same manipulation and quality rates as rejected new tyres do. Rejected tyres are not used tyres but, also, do not have another possibility in their lifecycle. It is avoided to treat them, shred them or incinerate them reducing the environmental impact in 0,5kg of CO2 for each recovered tyre. In addition, by giving them a new life as tyre soles, we avoid producing new rubber for soles production.